Concrete Cutting Systems Inc. has been "The Concrete Cutting Specialists" in the Philadelphia area since 1995. Now with offices in The Pittsburgh area covering all of Western, Pennsylvania.
We are an Industry Leader in Robotic Concrete Cutting & Demolition, we use the most up to date equipment in the industry, partnered with a fleet of over 50 service trucks. Our professionally trained staff can handle any concrete cutting project.
Our service areas include but not limited to all of Pennsylvania , New Jersey , New York ,Delaware , Maryland , Ohio , West Virginia & Beyond .
Please contact us at (215) 533-0652 or Toll free @ (888) 444-9008 or email us @ [email protected] to discuss the requirements for your next project or if we can answer any question you might have about our services, processes or company.
Concrete Cutting Systems Inc., is also 100 percent compliment with the new OHSA Silica Standard 2017, Check out these helpful links for information on the Silica Standard.
Thank you for taking the time to check out our Company & Services
Barbara Gormley Nevrotski
President
Concrete Cutting Systems Inc - Philadelphia
David J.Nevrotski
President
Concrete Cutting Systems Inc - Pittsburgh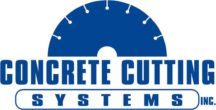 Time Lapse Of Our Robotic Demolition In Action